how to To Decorate Your Home On A Low Budget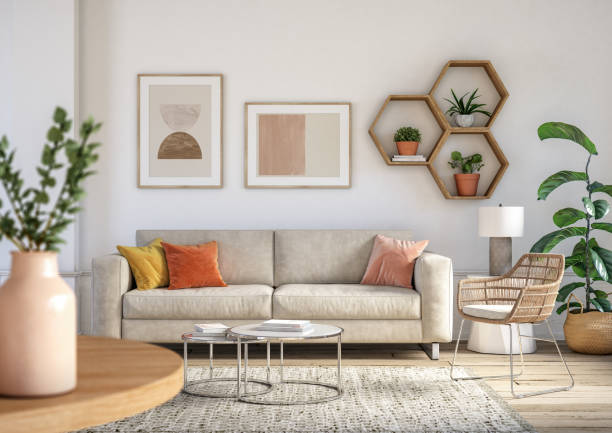 Nothing feels better than decorating your home and feeling like you've walked into a brand-new paradise. Small, low-budget home decor ideas can spruce up your home Decor without costing a fortune. Give your home a DIY boost with the home decoration tips discussed in this article. Create a rich and tasteful or sophisticated black-and-white look — whatever you may please!
Come along, let's talk about some ideas around how to decorate your home on a low budget.
Srijan Interios- Make Your Home A Book Lover's Dream
Bejewelled with books, this predominantly white and beige look makes a decent low-budget DIY home decor. The leather chair and the wooden floor gives it a rustic, old-fashioned yet modernly chic finish.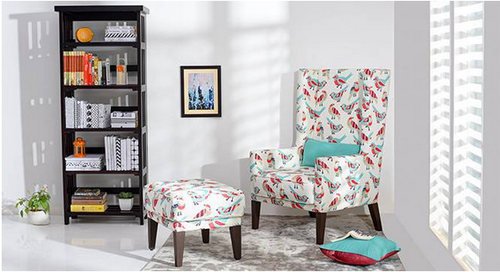 A Home That Is Comfortable Yet Rich In Style
Decorate this compact and elegant bedroom on a low budget that doesn't skip on the style. To design the bedroom with such intricacy is no easy task. The pop of colours and the wooden frame add a lavish taste. Not to mention, the hint of greens and blues make the decor all the more vibrant.
Choose The Colour Of Adventure To Bring An Aura Of Sophistication
This is one of the most straightforward home decoration tips on a low budget. The sleek mix of whites and blacks in the chair and the paintings aren't too heavy on the wallet. And don't forget to accessories! The brightness of a red wall immediately infuses radiance to an otherwise dull setting. The best part? It doesn't hurt your wallet. Feel free to add some plant holders, flower pots, designer lights and refurbish the already-perfect radiant look. This is proof you don't need luxury items to bring in a touch of modernism and sophistication.
Glamorous Greys And Greens On A Low Budget
The grey wall, along with the tasteful green, adds a classic look. But don't just stick to the basics. Make the colors pop! You can even use portraits, decorative plates and quirky lights; nothing too expensive. However, if you want to keep it simple, stick to the neutrals.
Decorate Your Little One's Space On A Low Budget
This is one of our favourite low-budget Indian home decor ideas. To decorate your kid's playroom, don't shy away from using bright colours! Create a chalkboard wall where they can practise their creativity. Add toy cubbies; incorporate cute and colourful storage bins. Build decorative shelves; make them a sticker corner. And the best part? A lot of this can be DIY-ed. None of this is going to cost you a bomb. Cut on the neat look and go all out with this one, really!
Dedicating A Wall To Family Photographs Is A Low-Budget Idea That Works
Simplicity at its best! The beige sofa, rug and lampshade complement the white walls beautifully. Subsequently, you can always display your family photos, wedding portraits; add flowers and other aesthetics to complete your living room space. Keep it simple and low on the budget.
Fanciful But Never Exuberant Low-Budget Home Decor
Can you believe you can come up with this skilful interior home decoration on a very low budget? Guess you can. The dreamy chairs and the comfy couch, along with the greenery, uplifts the whole vibe. The foggy glass and textured walls look so elegant; it's to die for. This picture screams: "go green!"
Pristine Whites When Decorating A Low-Budget Home
If you have a small spare room, turn it into a guest room, just like this. The pop of red among the dreamy whites and the little painting on the wall will make your guests go gaga over the home decor! As a matter of fact, you don't need to spend a lot of money to come with low-budget DIY home decor aesthetic results like these.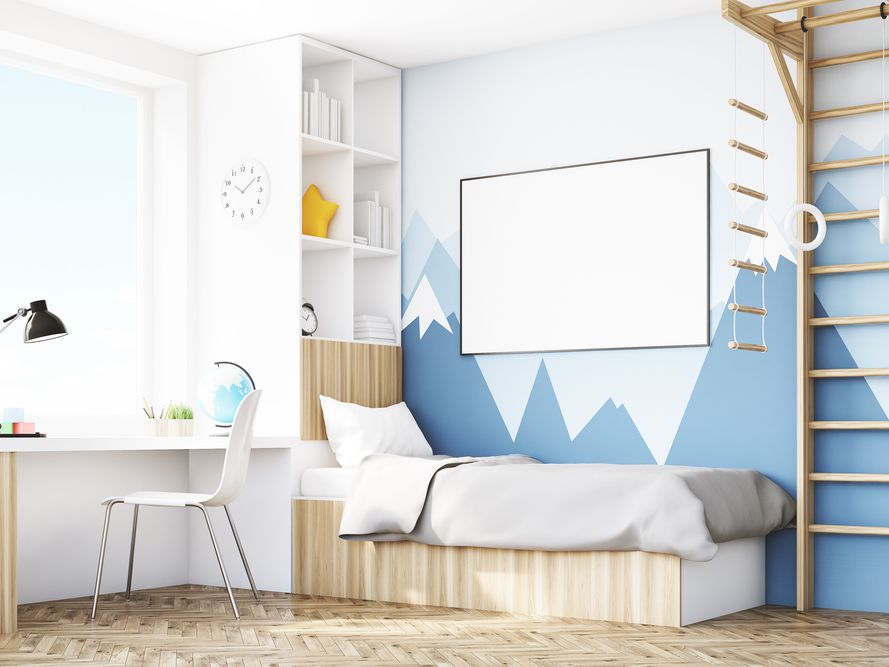 Inexpensive Low-Budget Decor Ideas For An Indian Home
Want to know how to decorate a home on a low budget in India? As elegant and graceful as it looks, you can create a corner like this in your home handily! Don't leave the walls blank; add a bright portrait or simply accessorise with clocks, mirrors and sconces, hang plates, or maps. All of these are inexpensive. You can even create a graffiti wall if you like.
Get The Feeling Of Being On Vacation
With a blend of blissful colours and unique patterns (all on a budget), what if you were to achieve the same results? Well, you can. Take a look at the picture. There is nothing extraordinary with the decor — a couch, a closet, a small table, and that's it! You can paint the wall as shown, or you can put up some travel pictures or quotes, and you're good to roll!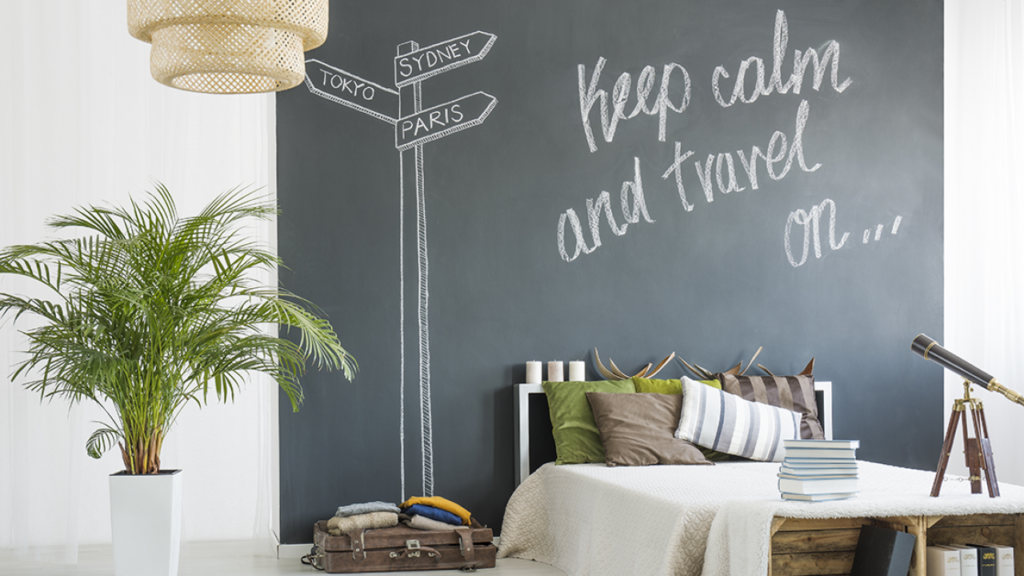 Make A Statement With Your Choice Of Colours
The burst of yellow and green makes a statement. This decor is perfect for someone who wants a cosy nook for their books and picture frames. And don't worry about the budget. You can come up with these results on a very low budget. You should only worry about is thanking every person who compliments you on how amazing the decorations look!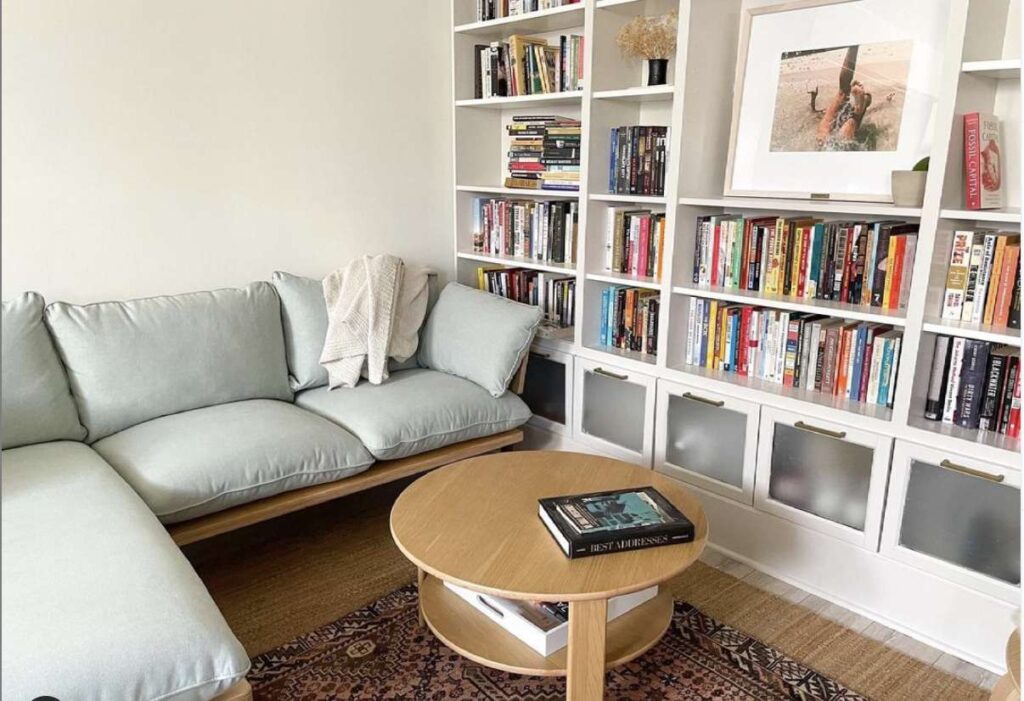 Decor That Is A Throwback To Simpler Times
Doesn't this remind you of the carefree days when you were a kid? Trees, animals, books and games — that was life. To create this lively atmosphere for your little ones, you don't need to go too overboard with the money. Just some statement furniture pieces and colourful curtains, and well, that's it.
Go Beyond A Regular Living Room
When you have friends and relatives coming over, you just can't make do with a regular living room, can you? Look at the versatility and subtlety that a single color can provide — here, beige. The beige walls and the couch, along with a black tea table and rug, are a lush addition to your home. You don't even need to top it off with other accessories. It looks perfect just as it is.
Let The Beauty Of This Zen Zone Speak For Itself
You can make this an entertainment zone where you just sit down and let the beauty speak. The dark colour of the walls and the terrific display of greens and neons and whites look mind-boggling! All you need is a little investment in plants and other embellishments. And voíla — there you go!
Decorating your home is an art, and you're the artist. You don't need to invest in expensive items to augment your home decor. You just need some creative ideas, which we have provided you and a budget. So, now, go and make the best out of these ideas and decorate your 'home sweet home!'
We love to hear from you! Drop us some love in the comments below!